Easy Control is a patented airflow regulation method which we use for the latest generation of our stoves. You will benefit from convenient, simple and safe operation thanks to just a single regulator.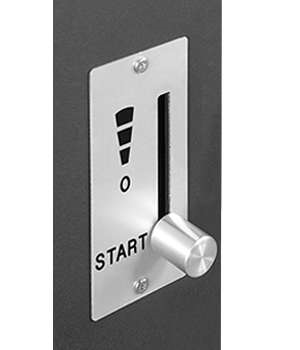 1. Start – making fire:
For a sufficient air intake when making fire, switch to "Start" until the fire spreads evenly over the fuel supply.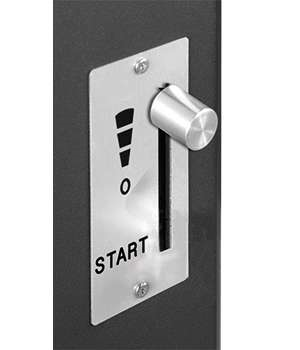 2. Heating:
For clean and effective combustion, move the regulator to "operation" after heating up the stove.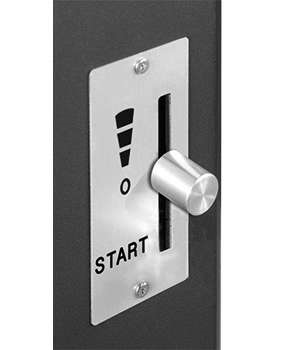 3. Closing:
To retain warmth within the room for a longer time, switch the regulator to "0" after heating is complete. Thanks to the closable air inlet, the warmth from the stove will remain in the room and you'll be able to relish it for hours.